Webhooks
Overview of the Webhook notifications provided by Guesty.
Guesty's Open API allows you to send various webhook notifications to your application's notification URL(s).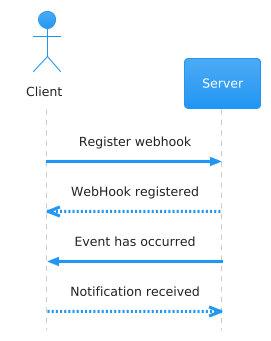 Understanding Webhooks
A webhook is a mechanism that allows an app to send real-time data to other apps. A webhook sends data to other applications in real-time, so you get it immediately. This structure makes webhooks way more efficient than the traditional way of requesting data from an API endpoint for some use cases.
Understanding and consuming webhooks is essential in getting the best out of Guesty's Open API.
Why Create Webhooks?
Once your Guesty Open API integration is complete and finished with its initial synchronization of data, we recommend you utilize webhook notifications to keep up-to-date. Webhook notifications will help you save time and resources, and, in addition, you get to only synchronize the data that has changed and ignore that which has remained in the same state since the initial synchronization.
For instance, you can create a webhook for new reservations and you can get notified each time a new reservation is created. Aside from new reservation notifications, our Open API offers a broad variety of webhook events.
Table of Supported Webhooks
The following table summarizes the Webhooks that Guesty makes available to you with links to more detailed guides for each type.
FAQs
What is considered an error on the part of the recipient endpoint?




The nature of a webhook is that it doesn't wait for a reply from the recipient. If the recipient is unresponsive, the delivery will fail.
How many delivery attempts does Guesty make when the recipient is unresponsive?




When the recipient is unresponsive, Guesty will perform up to five delivery attempts within the space of one hour (every 10 minutes). If the recipient remains unresponsive, the delivery will fail.
Updated about 1 month ago
---